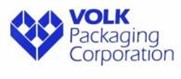 I was looking at some employment data recently and it is pretty amazing. Check out the hiring graph chart since 1980!  That is pretty amazing when you see it in a graph like that.
Also, I noticed we currently have 9 people who have been with the company for at least half their life!  Barbie, Mike Allen, Michelle Morin, Shawn Scammon, Ben Mason, Jeff Labelle, Brian Boilard, Jeremy Poitras and me.   We have several that are only a few years away from hitting this list, including Dan Brochu (2 more years),  Glorijane Winslow (3 years), Russell Schmelzer and Nate Marcotte (4 years), and Randy Theriault (6 years).   After that group there is no one within 10 years of reaching that milestone.  The next one would be Jeremy Williamson in 2032.
This is an email that Atoka received so I am sharing it with you:
Good morning, I know that you are always looking for ways to help employees, whether or not they are on the health plan, so I wanted to share this with you. I know that you and your employees are familiar with GoodRx, but there is another company that is doing something similar to them, CostPlus Drugs. It was started by Mark Cuban and it has URAC-accredited facilities. It doesn't have as many drugs as GoodRx but there are still a lot and they are adding more. The link to the website is https://costplusdrugs.com/
if you want to share with others.
Here is a terrific and true short story about why it is always important to do the best you can for your customers. https://www.youtube.com/watch?v=FDEccsQRVJw
COVID-19 TESTS – Information sent to Atoka:
Members can continue to be reimbursed for the cost of tests purchased through other channels. For tests purchased between January 15, 2022, and February 16, 2022, members will be fully reimbursed for the cost of an OTC test. For tests purchased on February 17, 2022, or later, Safe Harbor will apply so members will be reimbursed for the cost of the test or $12 per test, whichever amount is lower.  
Eight OTC tests are covered per member every 30 days. OTC tests used for return to work or school, or recreational purposes are not covered unless required by state law. Lab-based PCR home collection kits are not covered. 
Additional resources
If they haven't already done so, members can also get four free tests through COVIDTESTS.gov. These tests do not count towards the minimum benefit of eight tests per member per 30 days.
We're committed to providing convenient solutions to help you and your employees safely move forward through COVID-19.