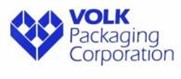 CONGRATULATIONS to ALI MEHDI on the birth of his baby girl, Merna. She was born last Tuesday at 11:37pm.   She was 6 lbs. 10 oz.  Mom and baby are both doing great!
For those who have not yet heard, we have decided to shut down the Universal Rotary Slotter. It has just become too expensive to continue to pour money into.  The very first machine my father and grandfather bought, 55 years ago, it has been a workhorse for over half a century and certainly doesn't owe us anything.  We will continue to run the orders in-house until March 31 when we will officially unplug it for good.  The Sales reps, Rich, and the Design team are working hard to convert all the boxes still on the Rotary Slotter to other machines.  Our plan was to shut down the Rotary Slotter after the Serenco was installed, in 1999, so we got an extra 22+ years more out of it than expected.
Congratulations to the Volk Paxit team who have now exceeded 75 million swabs repackaged. And (hopefully not jinxing us) without a single quality complaint.   GREAT JOB, PAXIT TEAM!!
Once again, we have season tickets to the Portland Sea Dogs. Please reach out to Kara or me if you would like to attend a game or two.  We have 4 seats for every game.  The season begins in early April and, from what I have read, the Minor leagues will not be impacted by the lockout of the Major leagues.
For all of those who were involved in the discussions about Advantzware, an alternative to HRMS, we have decided not to move forward with it right now. There is just too much going on to take on such a major project at this time.   We liked the software and could see many potential benefits but, until things settle down, we simply do not have the mental bandwidth to make that kind of change.